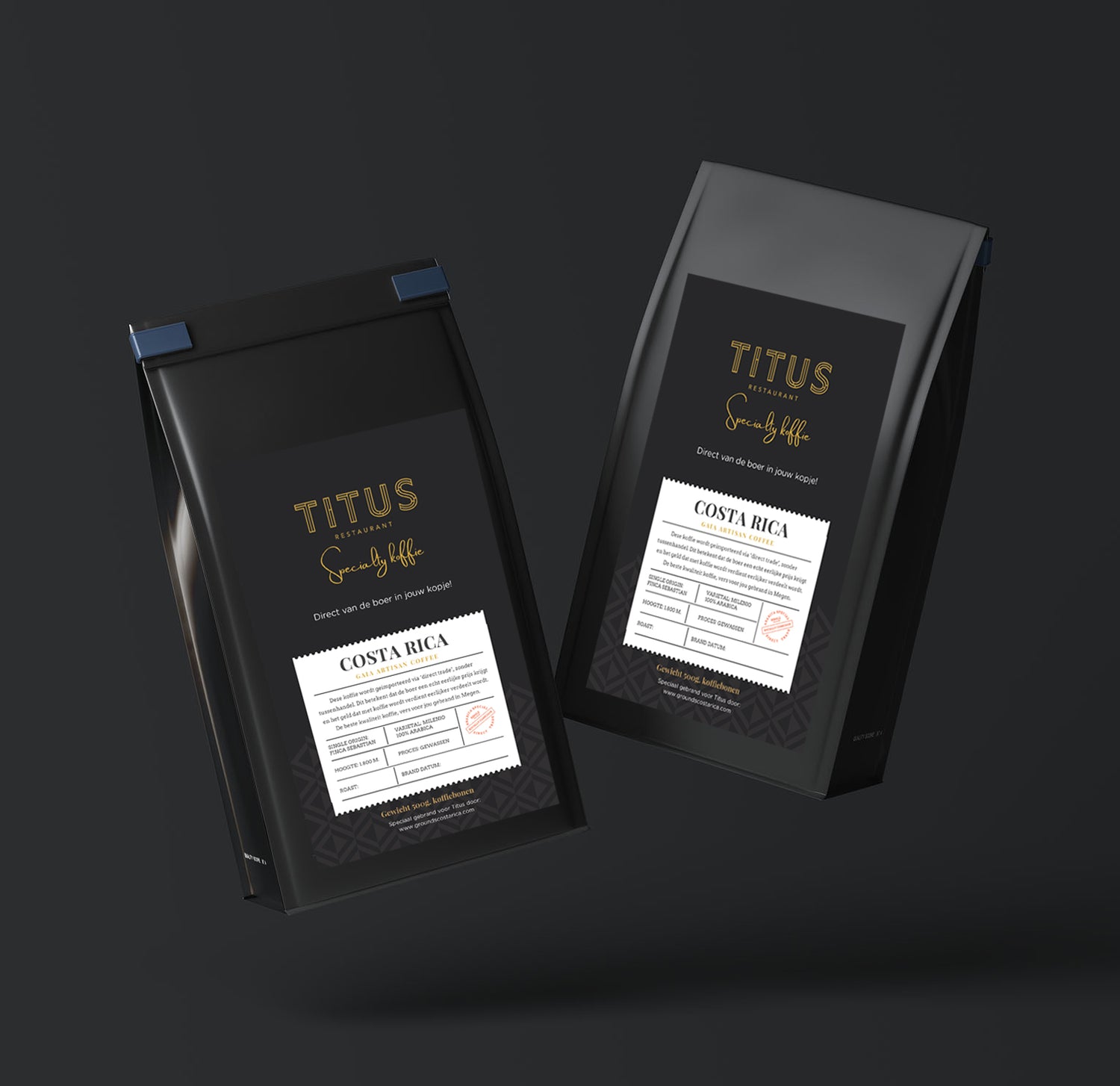 Have you always dreamed of having your own coffee brand?
We start by designing a concept and the right coffee to go with it. We think along with your branding and also in selecting the perfect coffee taste profile.
With a minimum purchase of 15 kg. per month, we can create a private label for you. Curious about the possibilities? Let's talk!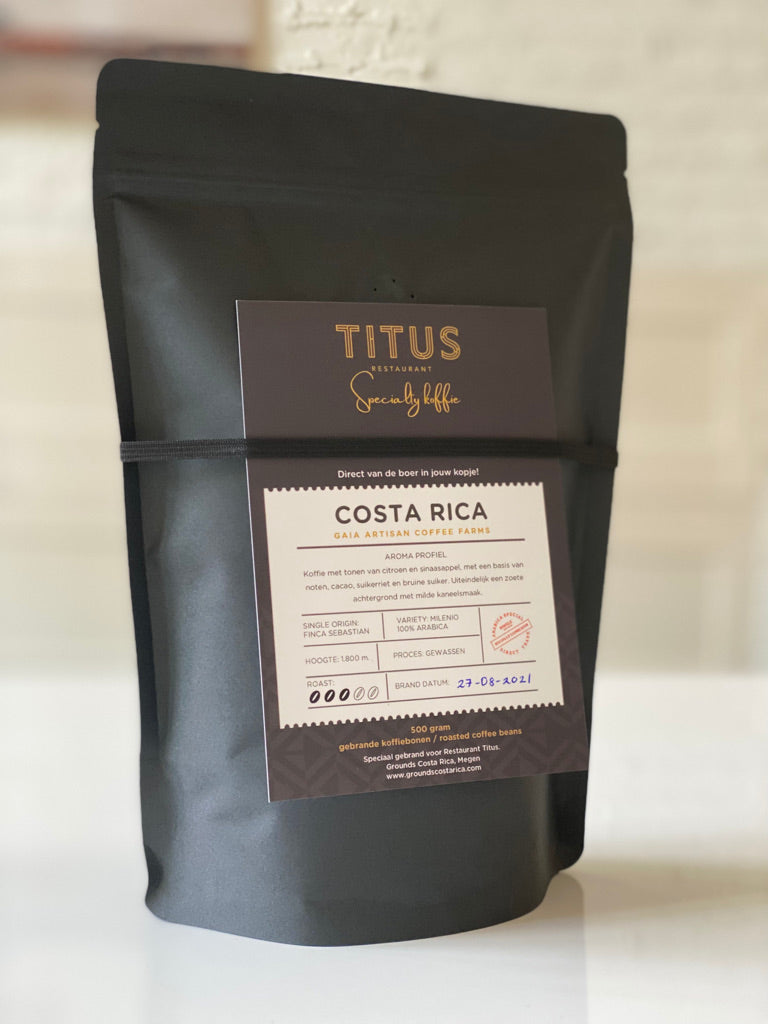 At Restaurant TITUS we came up with a complete concept to market with these beautiful bags under their own label.
Customers can therefore take a bag of coffee with them after they have tasted it in the restaurant.